Rhonda Crane
Pet Portrait & Wildlife Artist
About
Creating custom pet portraits for fellow animal lovers is my specialty. Using your personal photographs for reference, I will make you a beautiful, one-of-a-kind, art piece that will last a lifetime. Detailed, high-resolution reference images are necessary for the best end result. Once I receive your references and you select the portrait size and number of pets to be included, I can provide you with an expected delivery date. Please see my price list for all ordering options currently available.

All portraits are handmade using artist grade materials and sized to fit standard picture frames for your convenience. Several in-progress photos of your project will be e-mailed to you to ensure you are completely satisfied. A non-refundable 50% deposit is required to begin work, with the balance due upon completion. I accept online payments through Interac e-Transfer or PayPal. Shipping available within Canada and United States for an additional fee. Contact me to place an order.
Gallery
Koala - Watercolour Pencil on Mixed Media Paper
Fox - Coloured Pencil on Drafting Film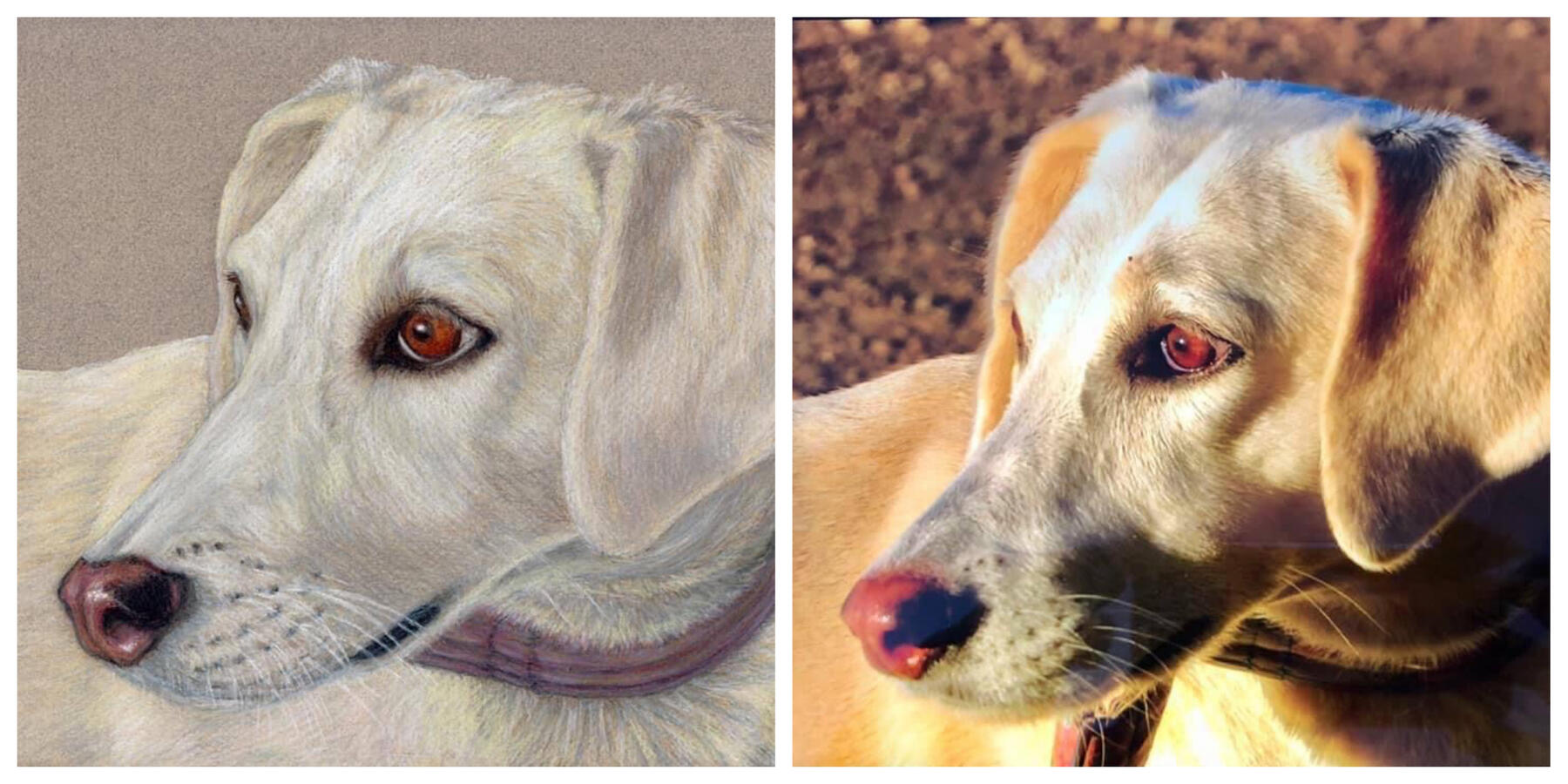 "Rambo" - Coloured Pencil on Toned Paper
"Kora" - Coloured Pencil on Toned Paper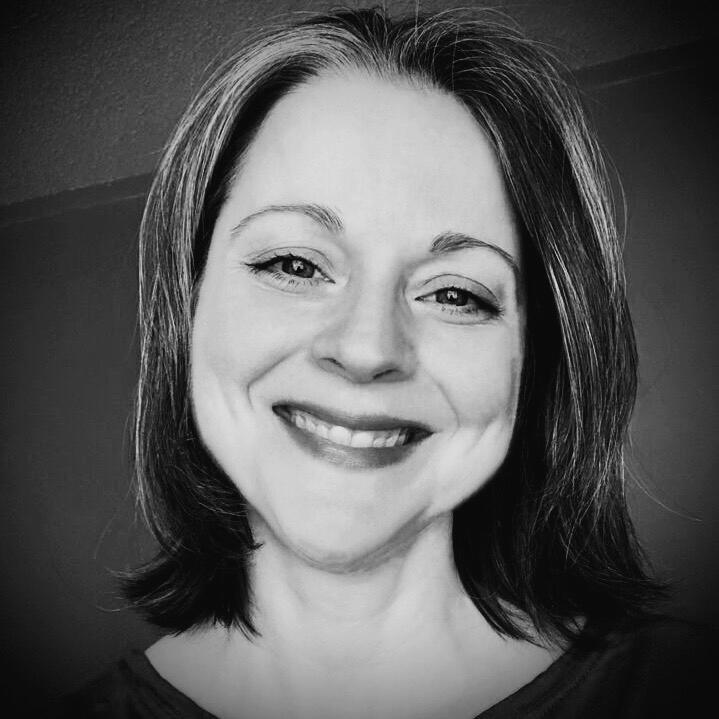 "Brutus" - Coloured Pencil on Toned Paper
"Loki" - Coloured Pencil on Toned Paper
"Bear" & "Moose" - Coloured Pencil on Bristol Paper
"Stella" - Coloured Pencil on Toned Paper
---
Wolf - Pyrography on Basswood Round
---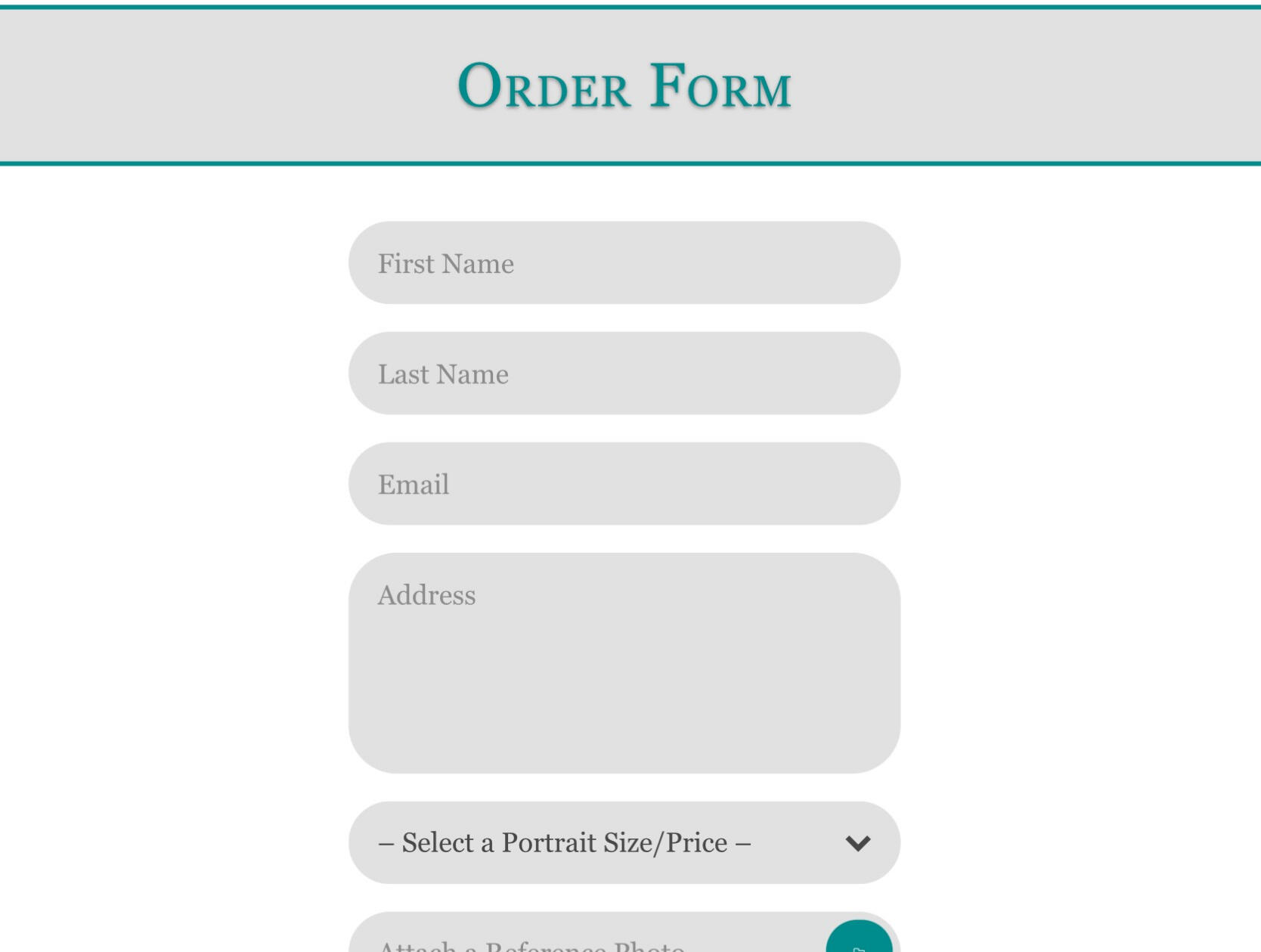 Horse - Pen & Ink on Bristol Paper
Cat - Pen & Ink on Bristol Paper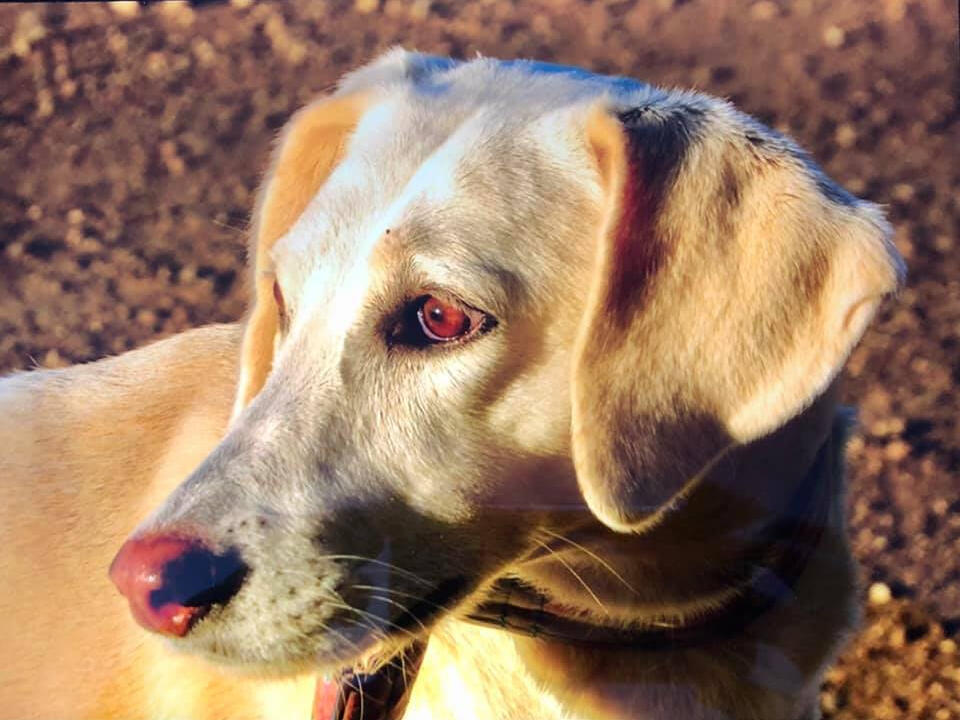 Raccoon - Pen & Ink on Bristol Paper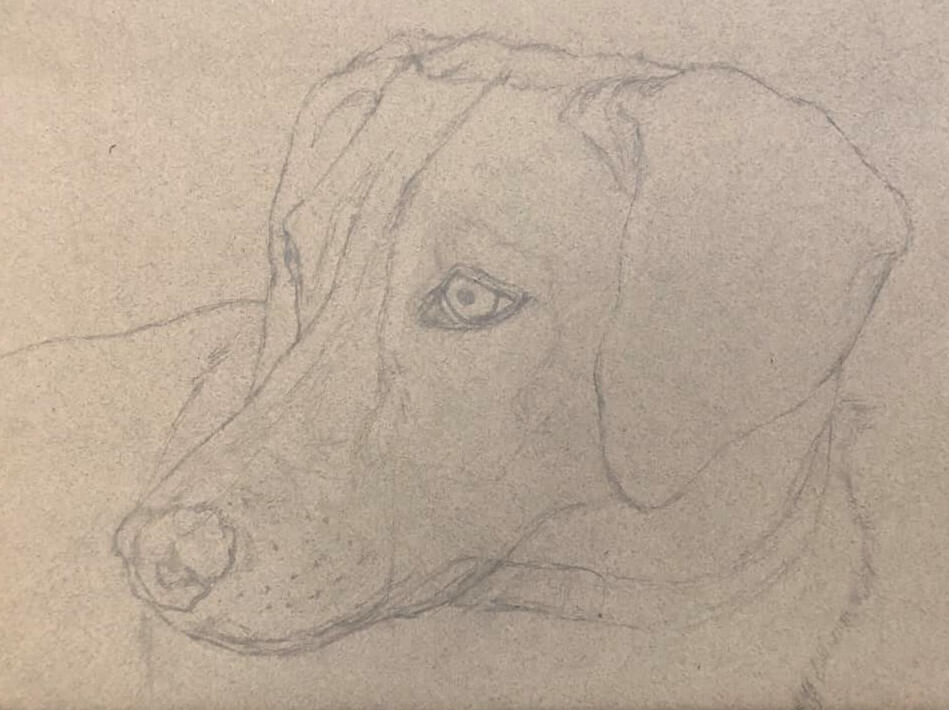 Mountain Goat - Pen & Ink on Bristol Paper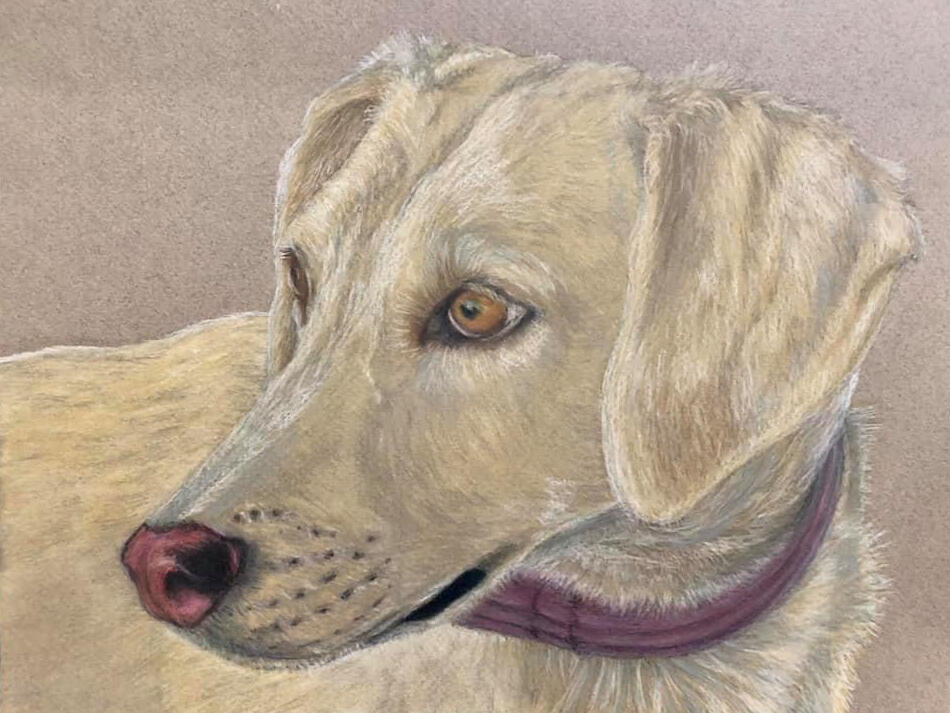 Dolphins - Pen & Ink on Bristol Paper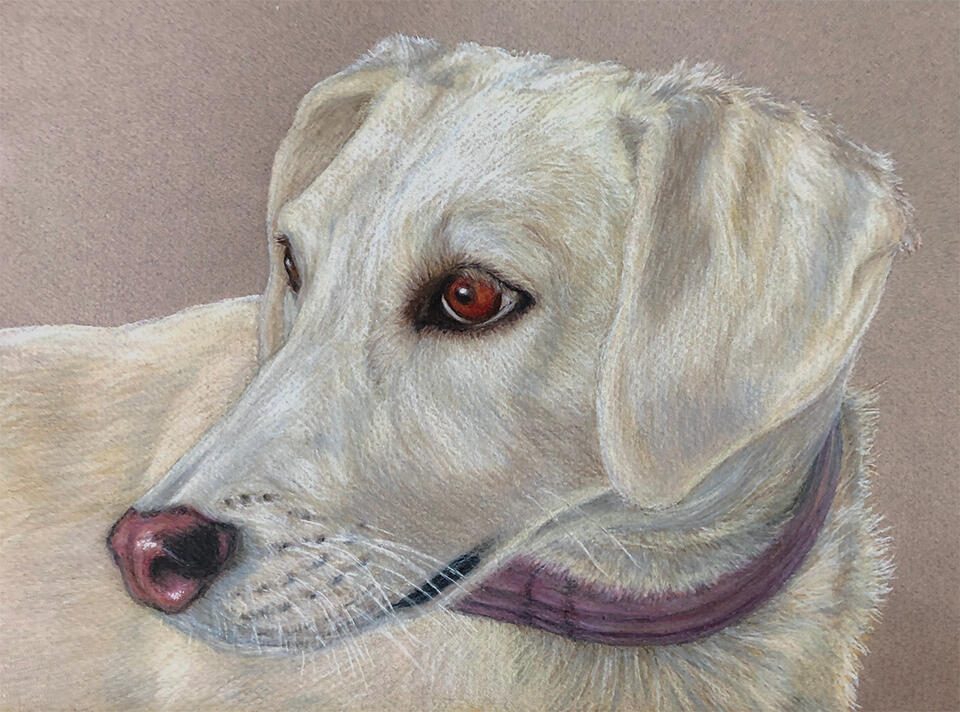 Owl - Pen & Ink on Bristol Paper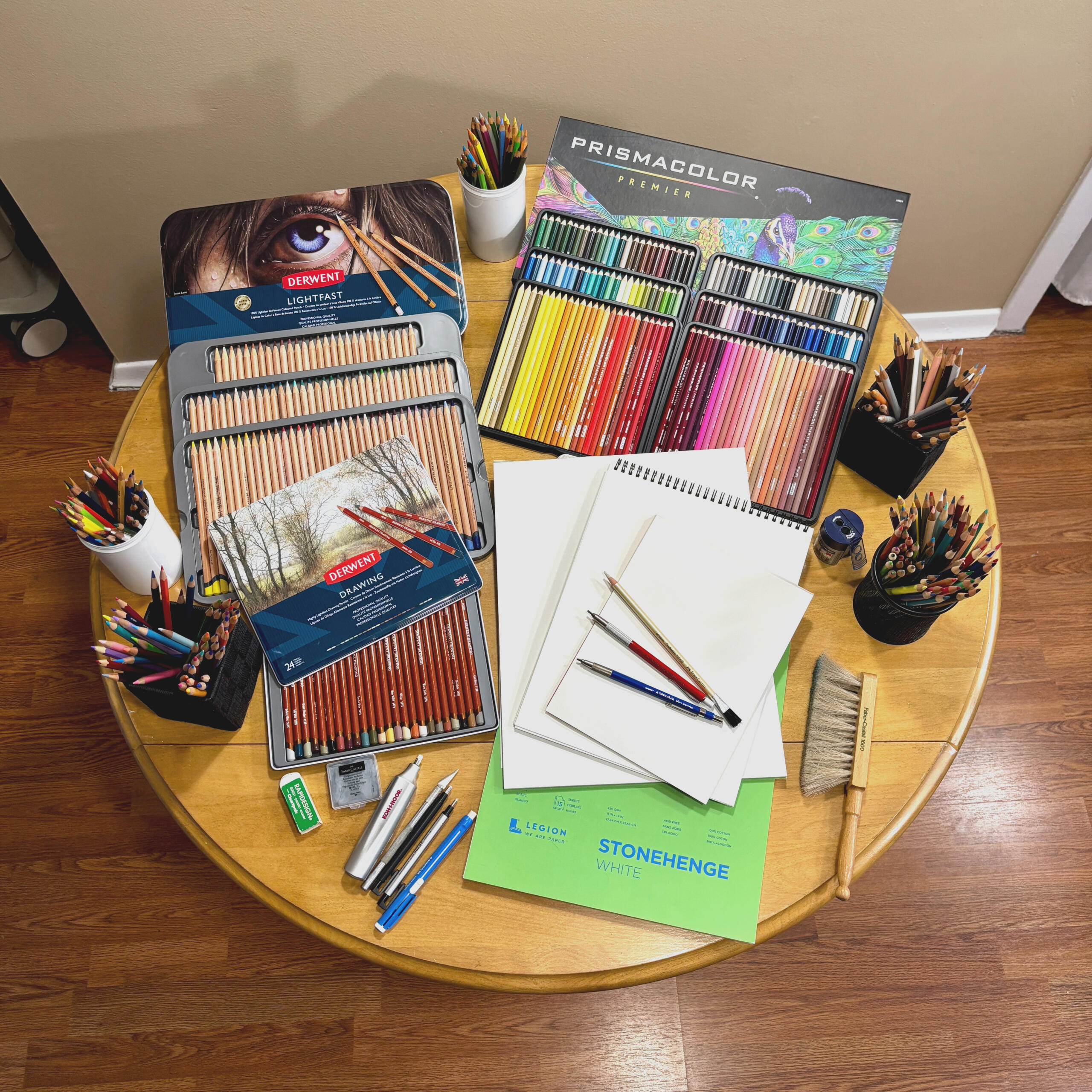 Wolf - Pen & Ink on Bristol Paper
Bobcat - Pen & Ink on Bristol Paper
Boxer - Pen & Ink on Bristol Paper
Prices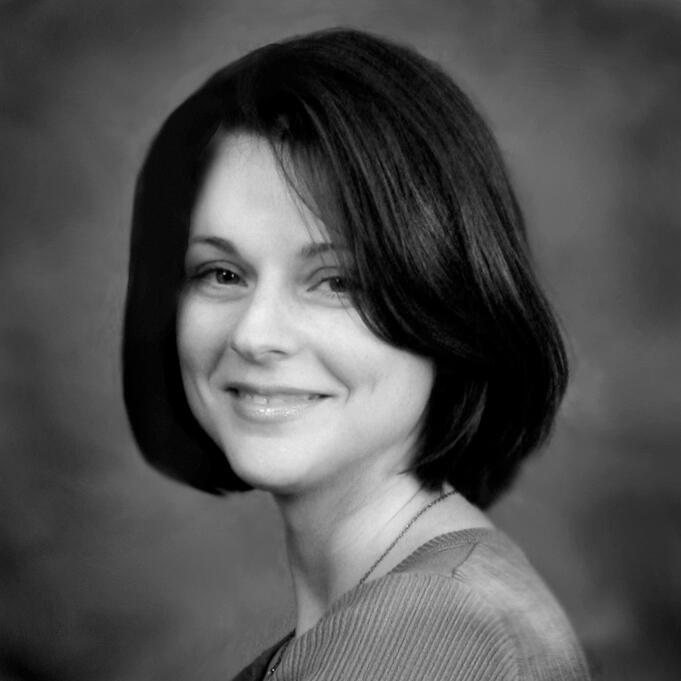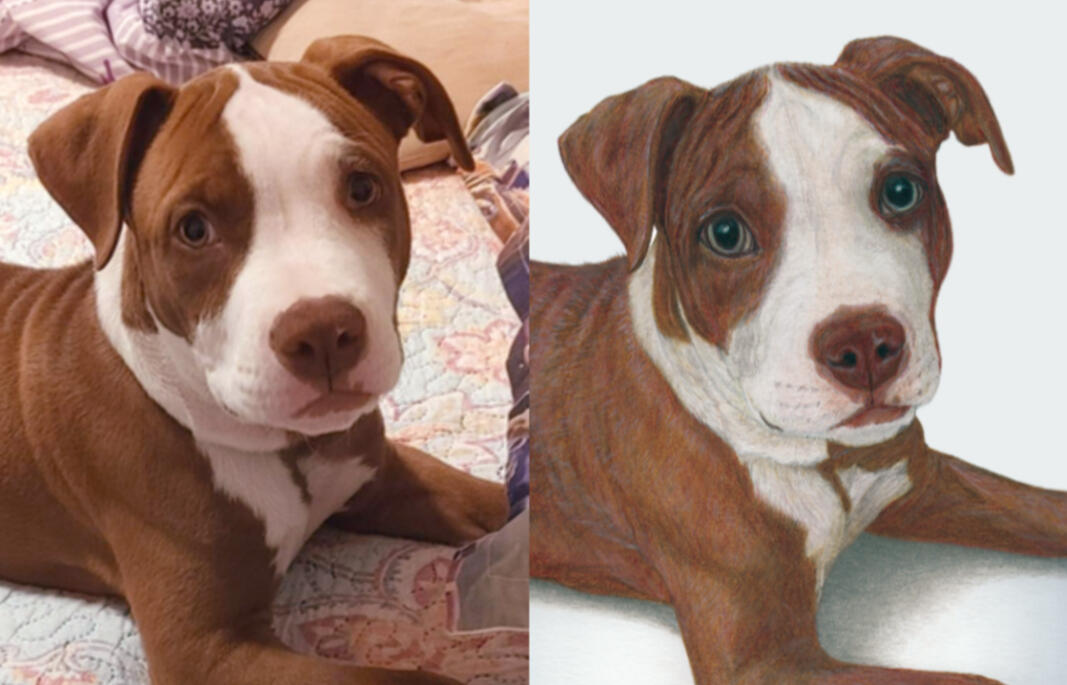 Reviews
I just wanted to thank you for the portrait you did of Rambo, a birthday gift for my sister-in-law. We both cannot believe how realistic and beautiful the portrait turned out. You are an amazing artist.
- Rita

For Christmas this year, Rhonda drew a portrait of my family's cat, which I gave to my sister. It was excellently done, and it was certainly the highlight of the holidays. I definitely recommend Rhonda, as she puts so much time and effort into her art. You will not be disappointed!
- Josh

She did an amazing job on my Christmas present from my mom. The care and detail she put into it was phenomenal. She is extremely talented and I would recommend her to anyone that asks! You most certainly won't be disappointed at all. Thank you so much Rhonda for the beautiful picture of my dogs!!
- Jen

I cannot begin to thank you enough for the stunningly beautiful portrait you did of Loki. Your love of animals certainly shines through in your work. You are so incredibly talented.
- Lynn

I've known Rhonda for years; I always knew she had an artistic talent. When my beloved dog suddenly passed away, Rhonda knew I was heartbroken. A few weeks passed and Rhonda gifted me with a truly lifelike drawing of my Kora. I will never forget that day. The detail in her drawing is amazing. This woman deserves to be doing what she loves to do, and has been gifted to do. She's an amazing talent.
- Tisa

I can't believe she captured Paco so well. She is so talented!
- Diane

Rhonda did a portrait of our 13 year old Shih Tzu / Bichon Frise mix. I was blown away at the perfect likeness of our dog. She captured our dog perfectly. We will cherish her portrait forever. Amazingly talented lady. Thank you Rhonda!
- Anna

Rhonda was able to take an idea for our baby's nursery and turn it into a beautiful work of art. It's absolutely perfect! One of our favorite things in his room.
- Britney

The picture Rhonda made for me of my sweet puppy is perfect. The time she puts into her art and the detail is incredible. You will not be disappointed!
- Trisha

Art piece turned out beautiful and well beyond my expectations! I would definitely recommend Rhonda to anyone! Thank you, thank you! So happy!
- Tennille

Rhonda did an amazing dolphin art piece for me. I absolutely love it! I have yet to frame it, but it is going to look beautiful on my wall. Her passion and skill for drawing is clearly visible in her work. I've looked at many of her pieces and I'm amazed at them all. Absolutely beautiful. You won't be disappointed! Thank you again Rhonda for my amazing dolphin picture.
- Kim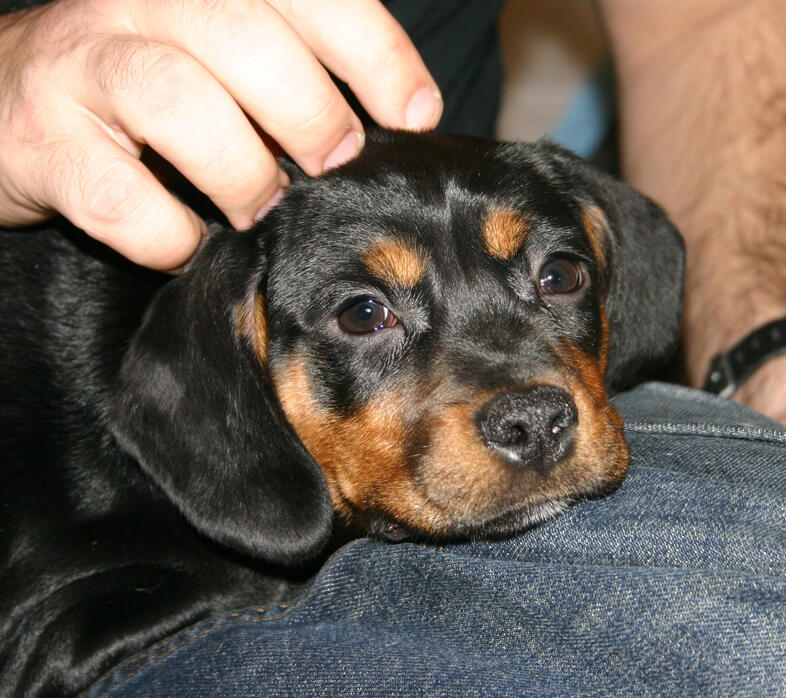 Contact
Art is a great gift idea for any occassion!
Interested in placing an order for yourself or a loved one?
Please contact me for more information.