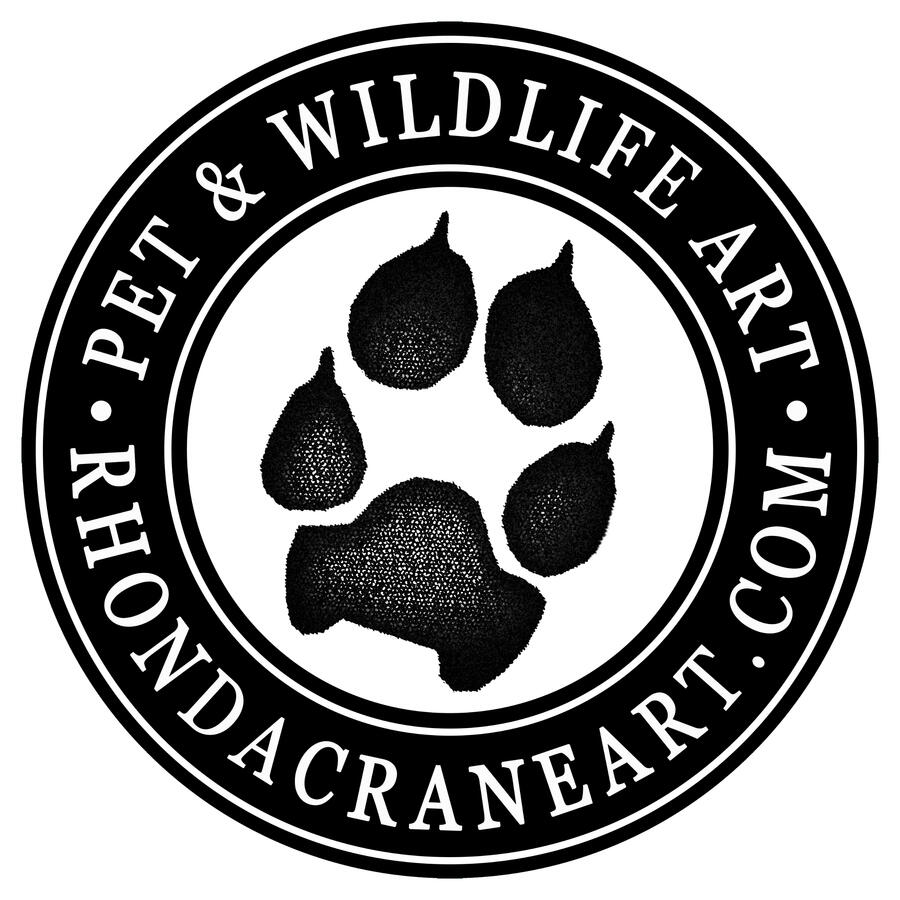 Pet Portraits and Wildlife Art
by Rhonda Crane
Available for Commissions
Completed Portrait
---
Subscribe to my monthly newsletter for exclusive VIP offers!
Your personal information will not be shared with anyone.
Canadian Pet Portrait and Wildlife Artist
Oxford County, Ontario, Canada
Hello, and welcome to my website! I'm a Canadian artist living in Oxford County, Ontario. As an animal lover, I've always had a passion for making art inspired by the beauty found in nature. I specialize in creating custom pet portraits and wildlife art commissions.
Looking back, I shouldn't be surprised that I grew up to become a full-time animal artist. As a child, I loved drawing my pets and had the opportunity to care for injured wildlife. As a result, I developed a talent for realism and an appreciation for the natural world.
As an artist, nothing makes me happier than seeing the joy on my client's face when I reveal their completed portrait. I find it so rewarding working with them to bring to life a photo of their beloved pet or creating a special gift for a friend or family member.
If this is your first time ordering artwork from me, you are probably a little unsure of how to proceed. I'll do my best to make the experience as simple and enjoyable as possible. To better understand the ordering process, please visit the process section.
First thing you'll need to do is decide if you want 1 or 2 subjects included in your portrait. You will need at least one good quality, detailed reference photo of each subject. Please read my Pet Photography Tips for advice on taking suitable reference photos.
Next, you'll need to decide on the portrait size and art medium. The size you choose will depend on the number of subjects and the pose (head or full body). Several art mediums are available to satisfy a variety of tastes. Please refer to the prices section for details.
Finally, when you are ready to place your order, visit the order section and complete the order form. Remember to upload all of the reference photos you have for each subject. When I receive your order, I will review your photos and contact you for payment.
Free shipping within Canada and US. A non-refundable 50% payment is required to order, with the balance due upon completion. In-progress photos are sent to ensure your satisfaction. Payments accepted by Interac e-Transfer, bank deposit or credit card.
---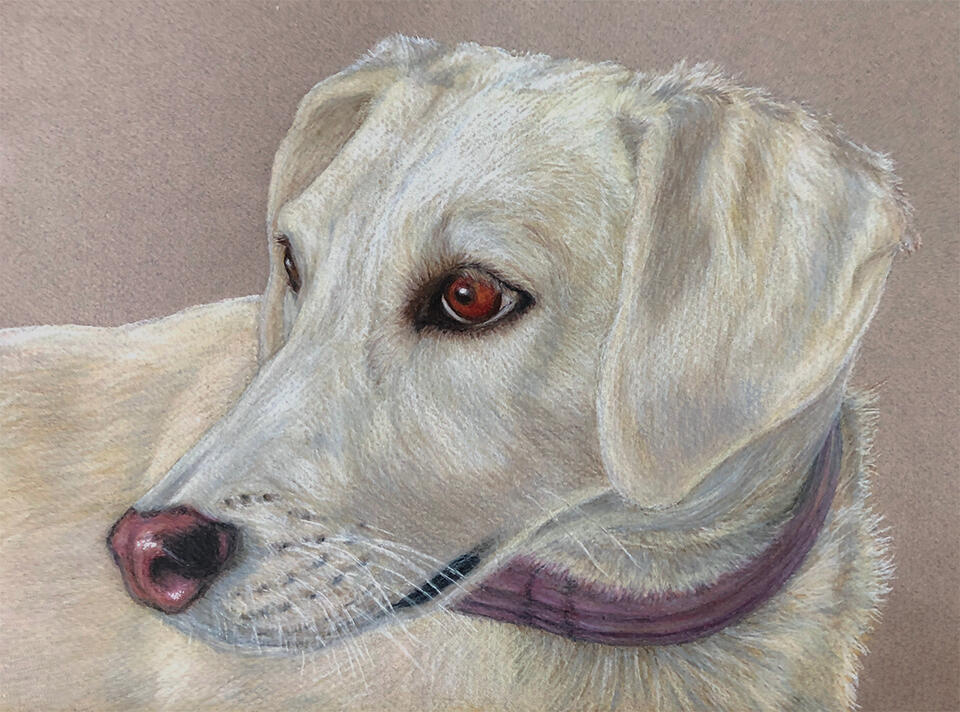 Portraits are available in a variety of art mediums, including:
pen and ink, coloured pencil and pyrography (woodburning).
---
Prices are listed in Canadian dollars. Shipping is free in Canada and United States.
A non-refundable 50% payment is required to order; balance due upon completion.
~your choice of white, grey, tan or black fine art paper~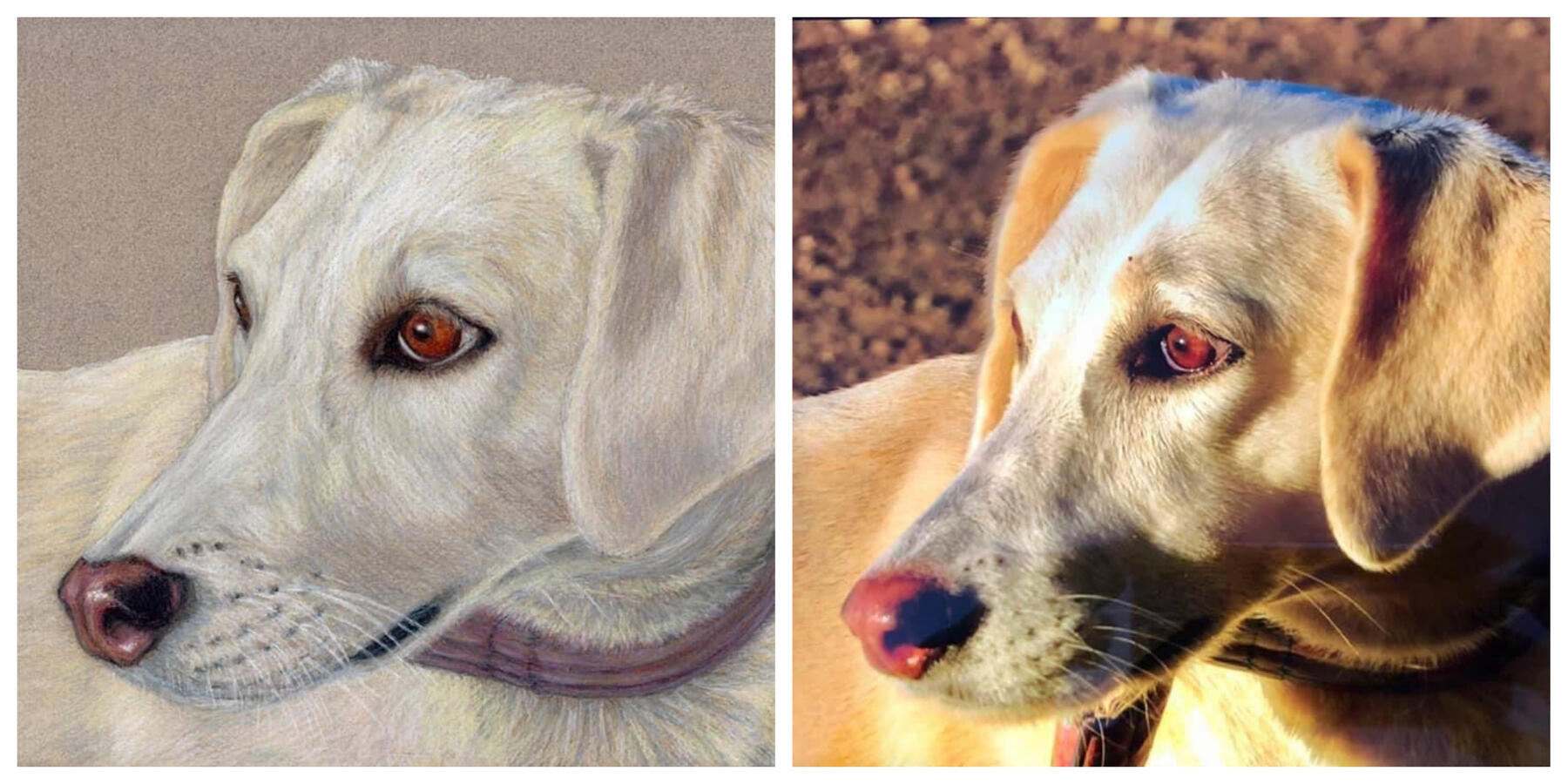 Small
8" x 10"
$145
1 subject
Medium
9" x 12"
$195
1 subject
Large
11" x 14"
$245
1 subject
___
$310
2 subjects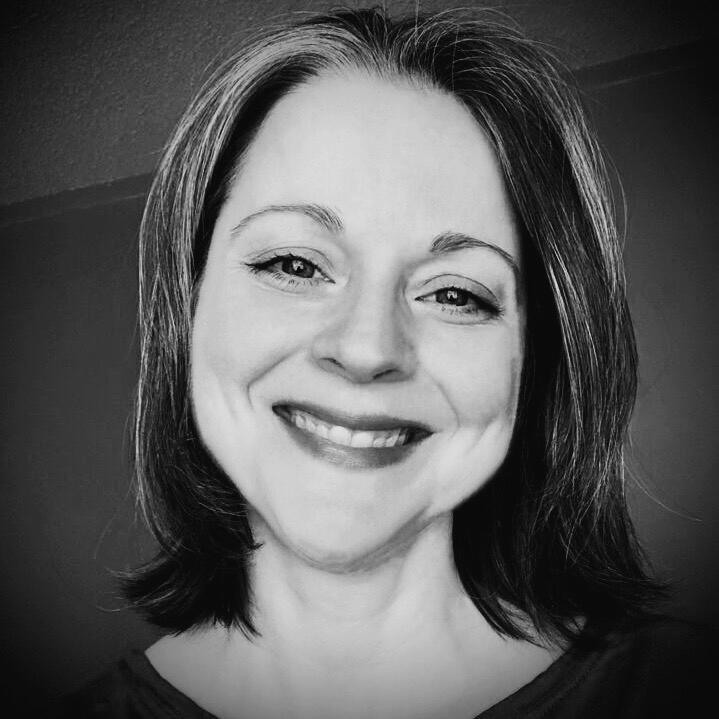 X-Large
12" x 16"
$295
1 subject
___
$375
2 subjects
~your choice of white, grey or tan fine art paper~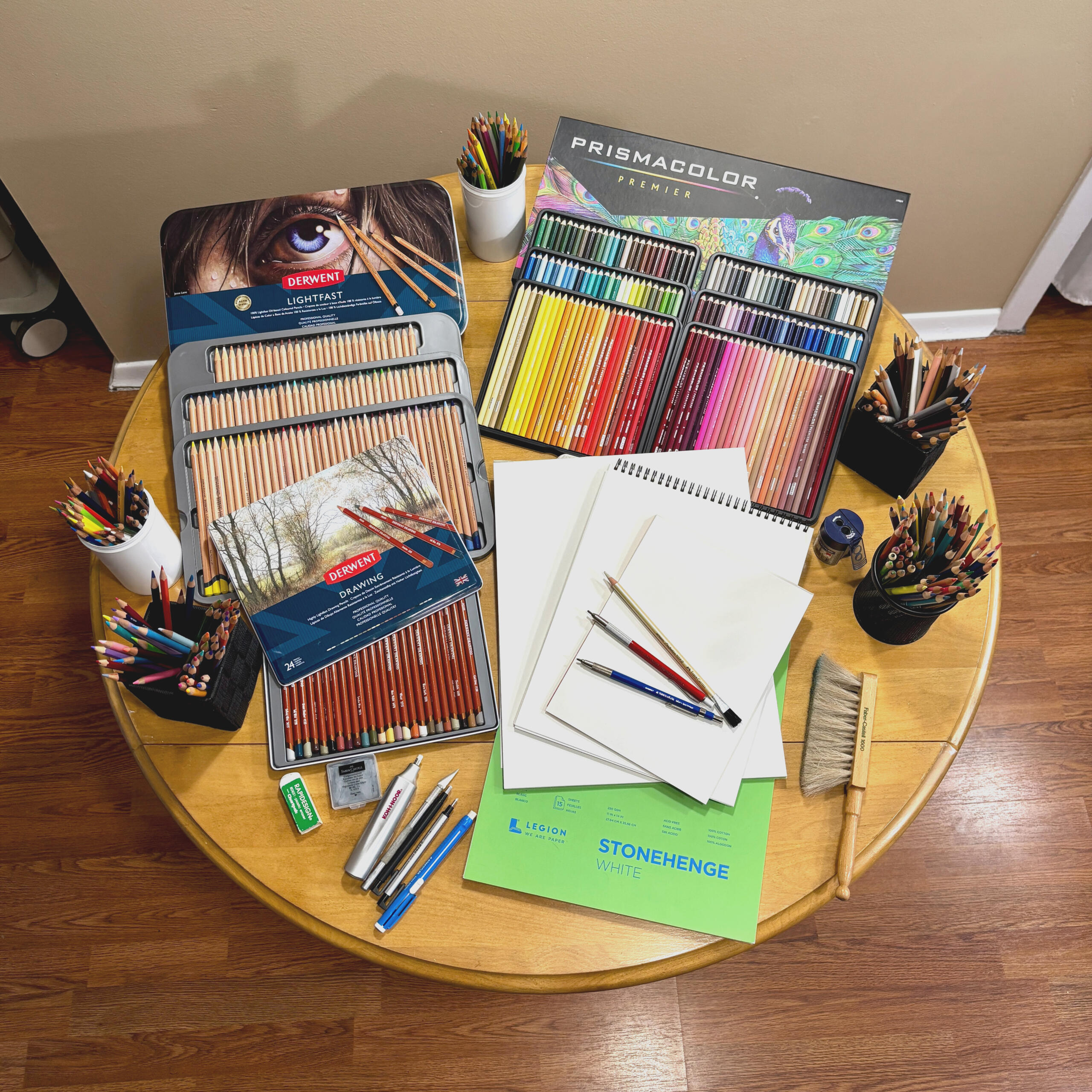 Small
8" x 10"
$165
1 subject
Medium
9" x 12"
$220
1 subject
Large
11" x 14"
$275
1 subject
___
$350
2 subjects
X-Large
12" x 16"
$330
1 subject
___
$420
2 subjects
~your choice of round or rectangular live-edge basswood plaque~
Small
approx.
8" x 10"
$185
1 subject
Medium
approx.
9" x 12"
$250
1 subject
Large
approx.
11" x 14"
$315
1 subject
___
$400
2 subjects
X-Large
approx.
12" x 16"
$380
1 subject
___
$480
2 subjects
(note: live-edge basswood plaques vary in size, shape, colour and markings)
---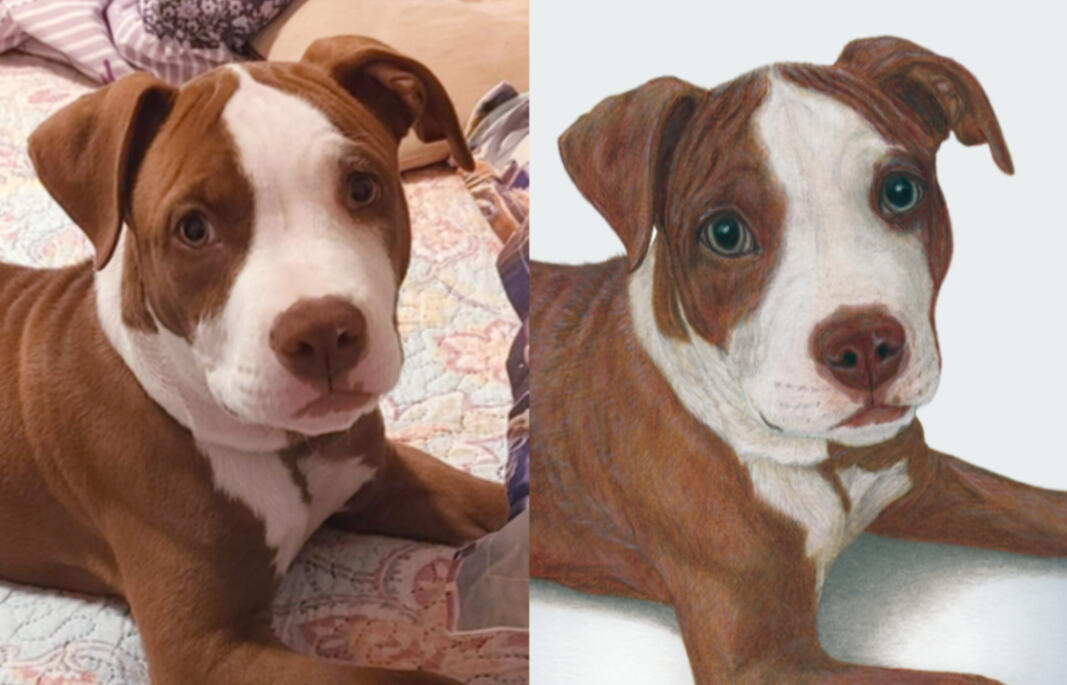 Thank you to all of my wonderful commission clients.
Your friendship and support mean the world to me.
"I just wanted to thank you for the portrait you did of Rambo, a birthday gift for my sister-in-law. We both cannot believe how realistic and beautiful the portrait turned out. You are an amazing artist."
- Rita"I can't believe she captured Paco so well. She is so talented!"
- Diane"I've known Rhonda for years; I always knew she had an artistic talent. When my beloved dog suddenly passed away, Rhonda knew I was heartbroken. A few weeks passed and Rhonda gifted me with a truly lifelike drawing of my Kora. I will never forget that day. The detail in her drawing is amazing. This woman deserves to be doing what she loves to do, and has been gifted to do. She's an amazing talent."
- Tisa"Rhonda was able to take an idea for our baby's nursery and turn it into a beautiful work of art. It's absolutely perfect! One of our favorite things in his room."
- Britney"The picture Rhonda made for me of my sweet puppy is perfect. The time she puts into her art and the detail is incredible. You will not be disappointed!"
- Trisha"For Christmas this year, Rhonda drew a portrait of my family's cat, which I gave to my sister. It was excellently done, and it was certainly the highlight of the holidays. I definitely recommend Rhonda, as she puts so much time and effort into her art. You will not be disappointed!"
- Josh
"The art piece turned out beautiful and well beyond my expectations! I would definitely recommend Rhonda to anyone! Thank you, thank you! So happy!"
- Tennille"She did an amazing job on my Christmas present from my mom. The care and detail she put into it was phenomenal. She is extremely talented and I would recommend her to anyone that asks! You most certainly won't be disappointed at all. Thank you so much Rhonda for the beautiful picture of my dogs!!"
- Jen"I cannot begin to thank you enough for the stunningly beautiful portrait you did of Loki. Your love of animals certainly shines through in your work. You are so incredibly talented."
- Lynn"Rhonda did a portrait of our 13 year old Shih Tzu / Bichon Frise mix. I was blown away at the perfect likeness of our dog. She captured our dog perfectly. We will cherish her portrait forever. Amazingly talented lady. Thank you Rhonda!"
- Anna"Rhonda did an amazing dolphin art piece for me. I absolutely love it! I have yet to frame it, but it is going to look beautiful on my wall. Her passion and skill for drawing is clearly visible in her work. I've looked at many of her pieces and I'm amazed at them all. Absolutely beautiful. You won't be disappointed! Thank you again Rhonda for my amazing dolphin picture."
- Kim
---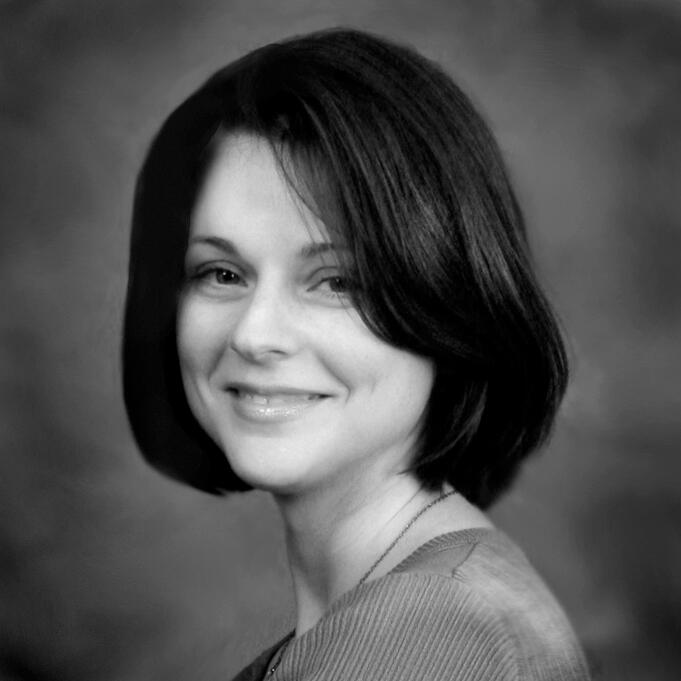 Do you have a question that is not answered below?
Send me an e-mail and I'll be happy to assist you.
Frequently Asked Questions
Are your portraits handmade?
Yes, my portraits are handmade, using artist grade mediums and acid-free materials.How long does it take you to complete a portrait?
I complete portraits on a first come, first served basis. Typically, they take 3-6 weeks to finish, depending on the size of the portrait and the number of portraits currently booked in my calendar. An estimated delivery date is provided at the time of ordering.Can I request a specific delivery date?
If you would like to request a specific delivery date, please include the date in the additional information section of the order form and I will do my best to accommodate your request.What portrait sizes are available?
Portrait sizes start at 8"x10" and go up to 12"x16". Please visit the prices section for details.How many subjects can be included in one portrait?
One or two subjects can be included, depending on the portrait size. For details, please visit the prices section to view the available ordering options.How do you create portraits with two subjects?
First, I remove the background from each reference photo using design software. Then I edit and enhance the photos to clean up the images. Next, I combine the two photos to create a single image that includes both subjects. This image of the rough layout is then sent to my client for approval. After approval, I transfer the image to the paper or wood surface I'll be using.Can you make a portrait of any animal?
Yes, I can make a portrait of any wild or domestic animal, as long as I have a good reference photo.Are my reference photos good enough?
I require high-resolution photos with lots of detail and good lighting for the best results. To achieve a high degree of realism, I often combine the best elements from several photographs. I will let you know if your reference photos are suitable at the time of ordering.What's the best way to photograph my pet?
If possible, take your photos outside and use a tripod to steady your shots. Get on eye level with your pet and use a treat or toy to get their attention. You may find it helpful to have a friend assist you with this. Don't worry if something else is visible in the photo, as long as the subject is in focus. For additional advice, please refer to my Pet Photography Tips.Can I use someone else's photograph for my portrait?
Yes, in some cases you can. If the photographer has given you written permission to use their photo, I can use it as a reference for your portrait. You can also search websites such as Pixabay or Unsplash to find suitable copyright-free reference photos.Are your images and artwork copyrighted?
Yes, I retain full copyright to my images and artwork and reserve the right to use any and all images and artwork for promotional and/or commercial purposes.Can I use your artwork for commercial purposes?
No, commissioned artwork is for your personal use only and can not be reproduced in any way or used for any commercial purpose without obtaining my written permission.
How does the ordering process work?
Please visit the process section where I explain the 5 steps in the ordering process.What do your portraits cost?
My portraits vary in price, depending on the size, medium and number of subjects. For details, please visit the prices section.What methods of payment do you accept?
I accept payment by Interac e-Transfer, direct bank deposit (EFT) or credit card.How are payments made?
The portrait price is divided in half and paid in two, non-refundable 50% payments, which are invoiced separately. A payment link is provided with each invoice.When will I receive the first invoice?
You will receive the first invoice after I have approved your reference photos for use. Once this payment is made, I will book your portrait in my calendar.When will I receive the second invoice?
You will receive the second invoice after you approve the completed portrait. Once this payment is made, I will package your portrait and ship it to you.Can I cancel my order?
Yes, you can cancel your order at any time; however, please keep in mind that any payments made up to that point are non-refundable.Do you offer refunds?
No, I do not offer refunds due to the highly personal and customized nature of my work. However, I do provide several in-progress photos for your approval. This allows minor adjustments to be made as the work progresses, to ensure your satisfaction.Do you offer free shipping?
Yes, I offer free shipping within Canada and the United States (excluding customs duty fees/taxes).What parcel delivery service do you use?
I use Canada Post's Expedited Parcel delivery service. All shipments are insured and a tracking number is provided.How do you package your portraits for shipping?
My portraits are sealed inside poly wrap to prevent water damage, surrounded by foam board/bubble wrap to prevent punctures/drop damage and enclosed in rigid cardboard mailers.When can I expect my parcel delivery?
You can expect your parcel delivery within 5-10 business days, depending on your location. I am not responsible for shipping delays related to customs or issues with Canada Post's delivery service.How should I handle and display my portrait?
When handling it, hold it by the edges to avoid transferring oils from your skin to its surface. When displaying it, hang it away from direct sunlight to prevent fading. Paper portraits will need to be framed using acid-free, archival materials. Wooden portraits are ready to hang.
---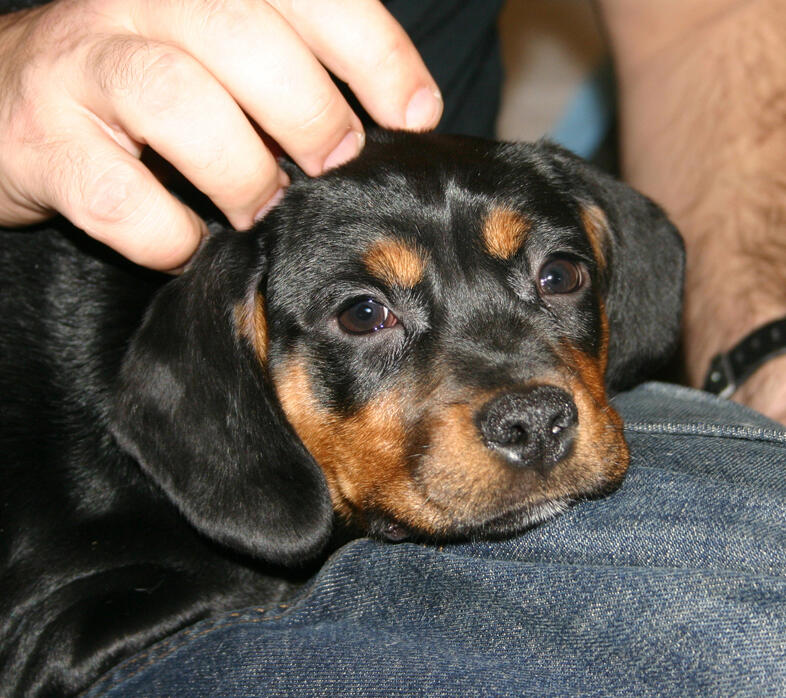 Having trouble taking reference photos of your pet?
Read the 10 tips below for some helpful advice.
1) Take lots of pictures. The more you take, the better your chances of getting the perfect shot. For the best results, I prefer to work from several head and body reference photos. This allows me to accurately replicate your pet's unique facial features, eye colour, markings and coat texture.2) Use a tripod and turn off the flash. Photos taken outside with a tripod and no flash are best for pet portraits. The tripod will steady your shots and the natural light will provide an accurate colour reference. Shooting on slightly overcast days, or in the shade on a sunny day, will give you the best results. Have your pet face the sun to avoid having dark shadows on their face.3) Get down to their eye level. Shooting your pet at their eye level, by crouching down or having them sit on a chair, allows you to capture accurate facial features and body proportions.4) Try different camera angles. Take pictures of your pet from different perspectives to so you don't miss important details. Shoot them facing you straight on and from the right and left side. This will allow me to see the colour of both eyes, the shape of the nose and the direction of the fur.5) Choose your location carefully. Find a quiet spot with few distractions that is familiar to your pet, so they will feel comfortable and at ease. Keep your pet in focus and don't worry about what is visible in the background, as I will remove the background with software.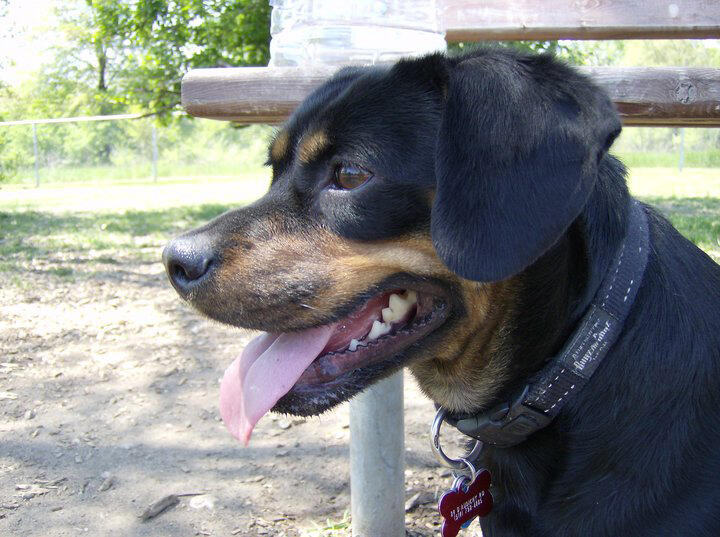 Get Down to Their Eye Level
6) Get their attention and make it fun. Hold treats or toys above your head to help them stay focused on you. Reward them often with treats and short breaks to play with their toys.7) Tire them out. If your pet tends to be too excited and impatient to cooperate with you, give them some exercise beforehand, so they will be calm and relaxed during the shoot.8) Get in close. Capture as many fine details as possible. Photos that are in focus, with lots of detail make the best reference photos. The better the photo, the better your pet portrait will be. Zoom in to get shots of their eyes, nose and any unique markings on their face or body.9) Ask for help. Get a friend or family member to assist with posing your pet. Ask them to hold your pet still or handle the leash, so you can focus on getting the best picture you can.10) Capture their unique personality. Does your pet have a facial expression or head tilt that you feel is unique to them? The one that makes your heart melt every time they make that face or strike that pose? Photos that capture a pet's unique personality are perfect for pet portraits.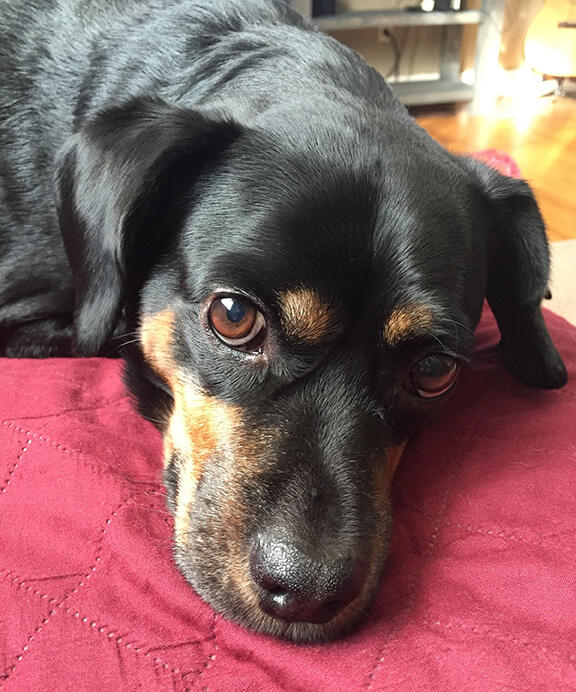 Capture Their Unique Personality
---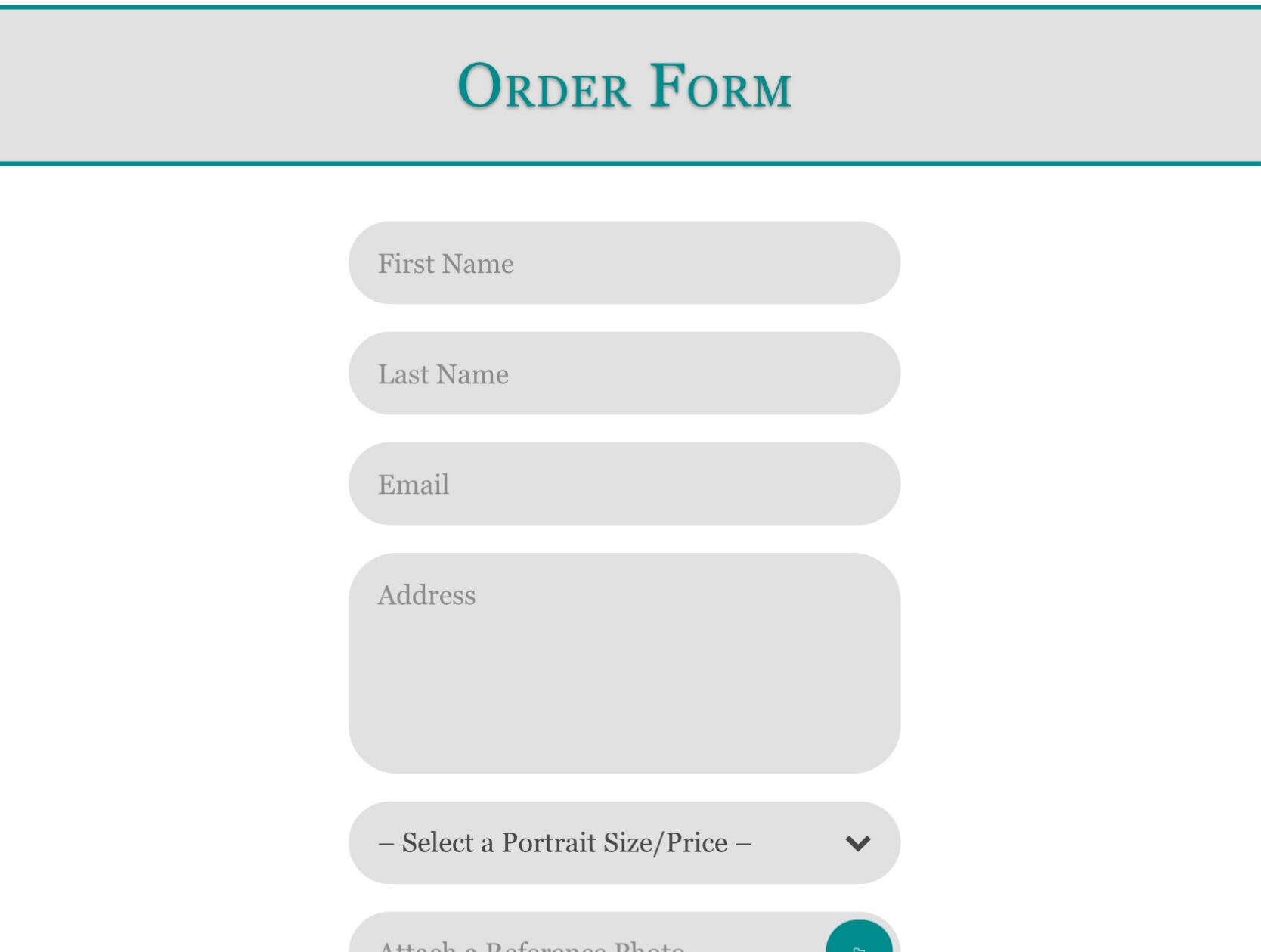 1) once i have approved the reference photos, i will send you the expected delivery date and an invoice with instructions for paying the first non-refundable 50% payment. after payment, your portrait will be booked in my calendar.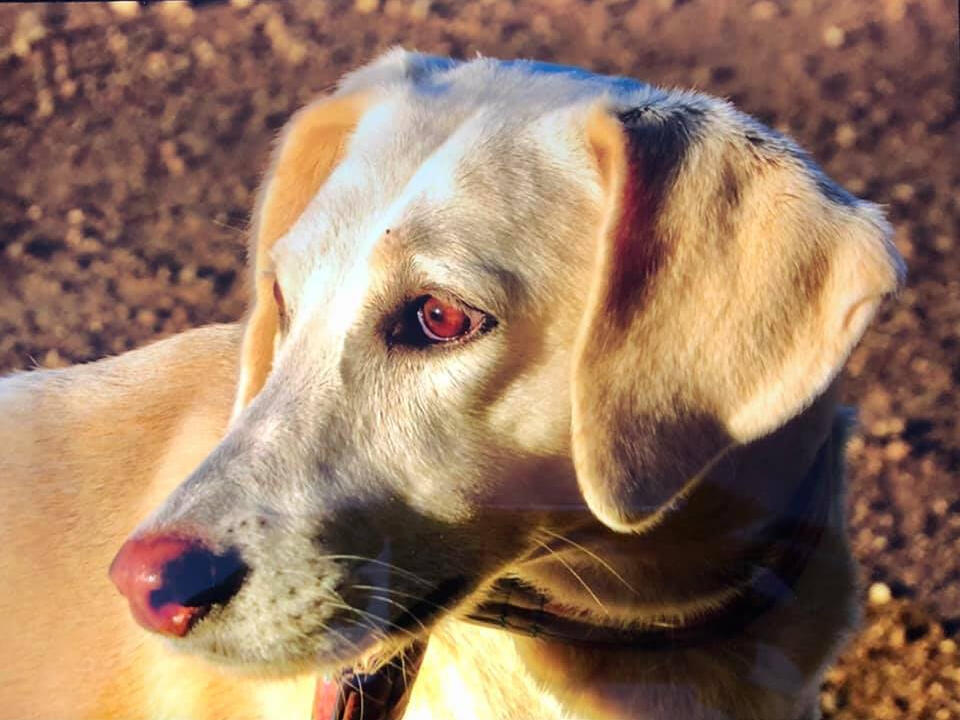 2) on the date booked in my calendar, i will begin work on your portrait. using design software, i will edit and combine your reference photos to create a rough layout.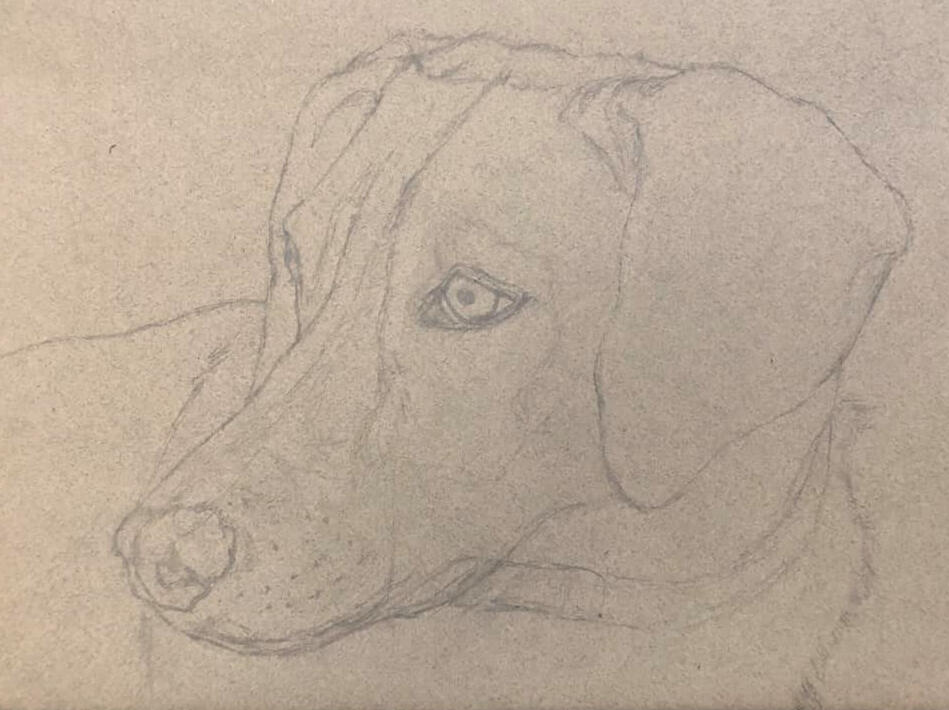 3) when the rough layout is ready, i will send it to you for approval. after approval, i will transfer the rough layout to the art surface and begin adding details.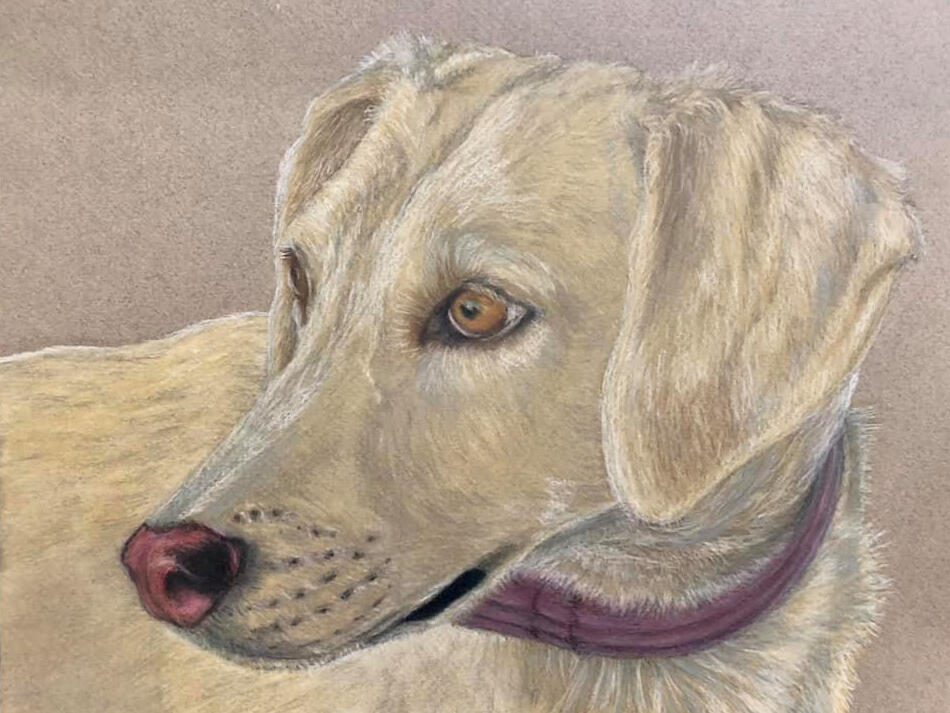 4) as details continue to be added, in-progress photos will be sent to you for approval. based on your feedback, adjustments will be made to ensure your satisfaction.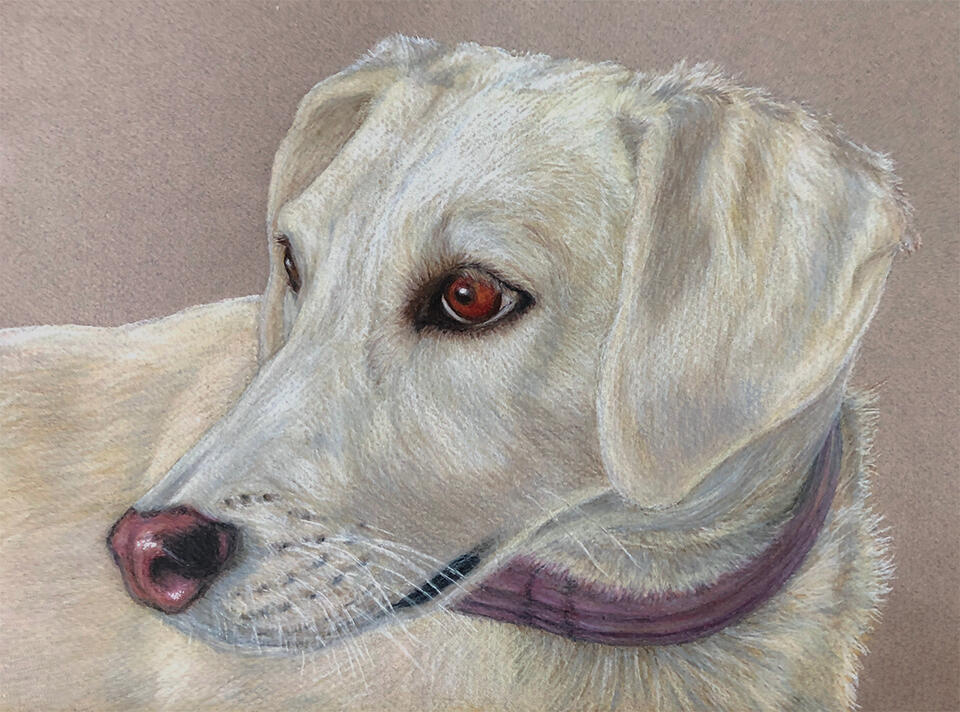 5) once you have approved the completed portrait, i will send you an invoice with instructions for paying the second non-refundable 50% payment. after payment, your portrait will be shipped and you will receive a tracking number.
---
Please complete the form below and attach your reference photos.
You will receive an estimated delivery date and invoice shortly.